This sock has been part of my weekly dress ritual for roughly 7 to 8 months. Though such information can prove to be invaluable in moments of reflection, I find that the people who track how long they've owned an individual sock constitute a surprisingly small minority.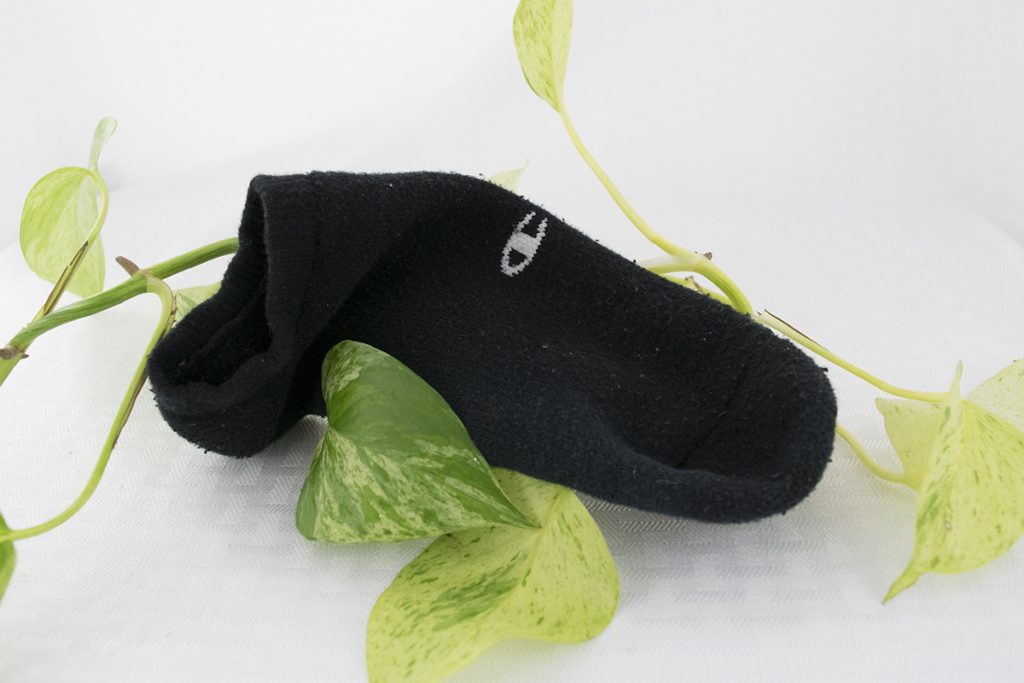 This sock is comprised of a carefully balanced combination of the following textiles:
74% Cotton
21% Polyester
3% Natural latex rubber
1% Nylon
1% Spandex
I find comfort in that the extensive ingredient list makes me feel like considerable thought went into researching and developing this product.
The sock is all black in color save for the embroidered white runic marking positioned to sit on the top of the foot that appears to imbues untold power to the wearer. Though I have yet to be successful in unlocking its secrets, I feel that I am getting closer every day.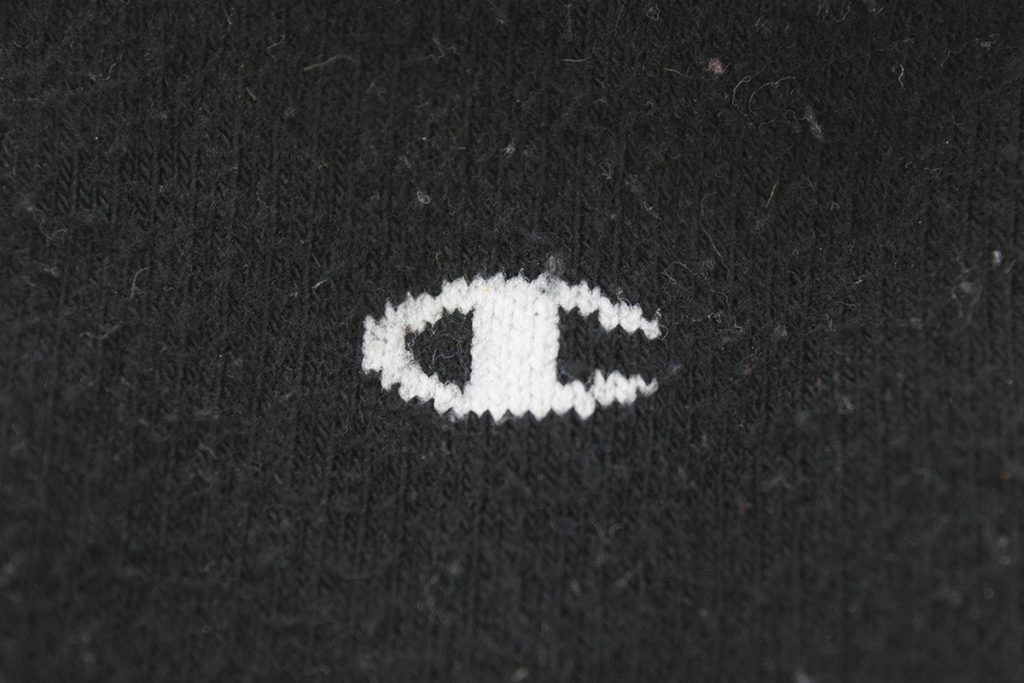 This is a "No Show" style sock. I am not sure if the term is meant to be descriptive or that it is a stipulation imposed upon the wearer by the manufacturer. To be safe, I will continue to be humble and not display this sock proudly to nearby observers.
Though I can't say with absolute certainty, the statistical odds that this sock has been worn on both of my feet – on separate occasions – are high. The fact that I didn't notice a difference speaks to its versatility in covering all manner of my two feet.
This sock is not a glove. If it were, I would be disappointed in its misclassification. It would more appropriately play the role of a mitten. This sock is a poor mitten.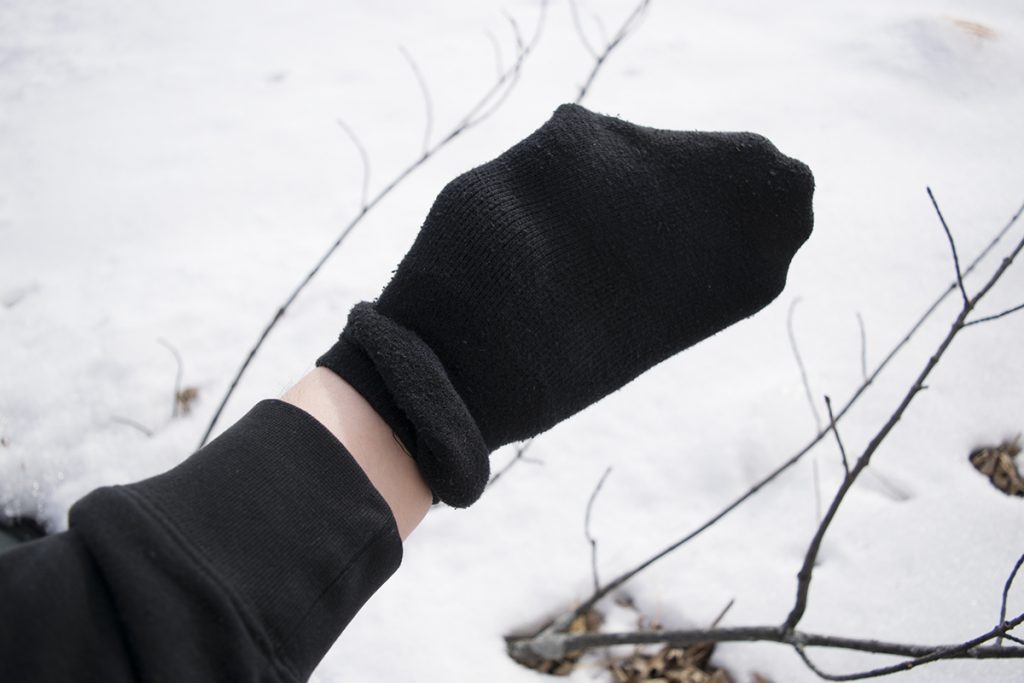 The removal process is hands-free and can easily be accomplished with a dexterous toe grab along the ankle or by pinching the toe fabric down to the floor with your opposite heel and pulling your foot out of your now stretched out sock. Be sure to leave the sock lay somewhere about the house because bending down to pick it up would take time that you simply don't have right now.
Washing can be done in a conventional machine or using a smooth river stone and the practice of folding socks is incredibly ridiculous.
It is of my opinion that this sock in particular would make a poor house warming gift. Primarily because I need to wear it about once a week and it's not yours to give. If you are looking for an appropriate house warming gift, I would recommend making a purchase on Amazon. If you are considering a single used sock as a gift, then you may want to visit a local thrift store and also take time to think carefully about your relationship with the host and whether or not you really want to attend in the first place.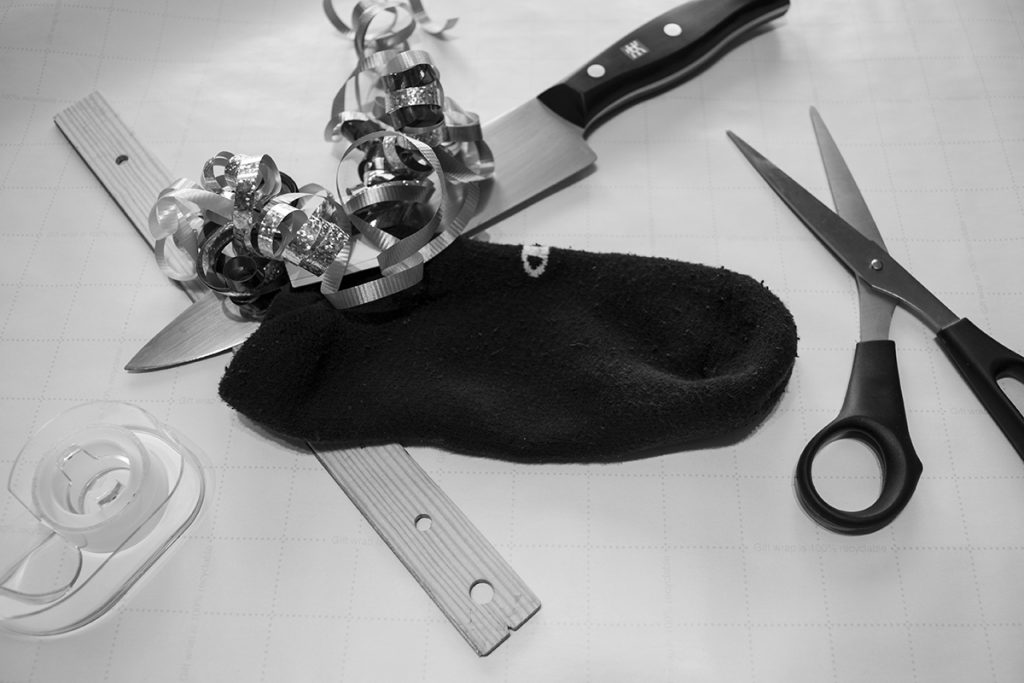 The description of this sock indicates that it was intended for the feet of men and I would say that I have to agree. There is no room in this sock to accommodate the dorsal toe or heel spine commonly found on the feet of women.
In Conclusion
Pros
It fits
Works on both feet
Imbues ancient secret power
Cons
"No Show" agreement ambiguous
Can't be used as a gift
Poor mitten